James R. Gill
by Diana Gill
(Rogers, Arkansas)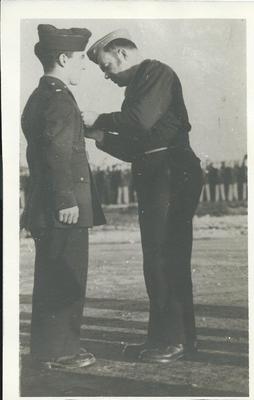 My name is Diana Gill, the daughter in law of James R. Gill a navigator who was part of the 15th Air Force. 376th Heavy Bombardment Group. 515 Squadron in War II.
This blog mentions he passed away but the information is incorrect. He is still alive living in Rogers Arkansas. He is almost 92 years old and his mind is still very sharp and has awesome memories of the War and the two times his plane was shot down in the Adriatic.
If somebody wants to contact me, please feel free to email at dgill22@sbcglobal.net
dgill@nwacc.edu
Diana Gill.