Vaughn S. Steele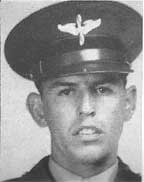 Vaughn Steele and his crew were in the 512th Squadron.
During his training, Vaughn was assigned to the 63rd Flying Training Detachment.  He was in Class 1943-H.  Click here to visit their web site.
(Ray Steven was in the same class as Vaughn)

Click here to read his story written by his daughter Sandy.
Vaughn recalled some of his missions.  Click on the various dates to read about a specific mission.