Fritz Sandberg crew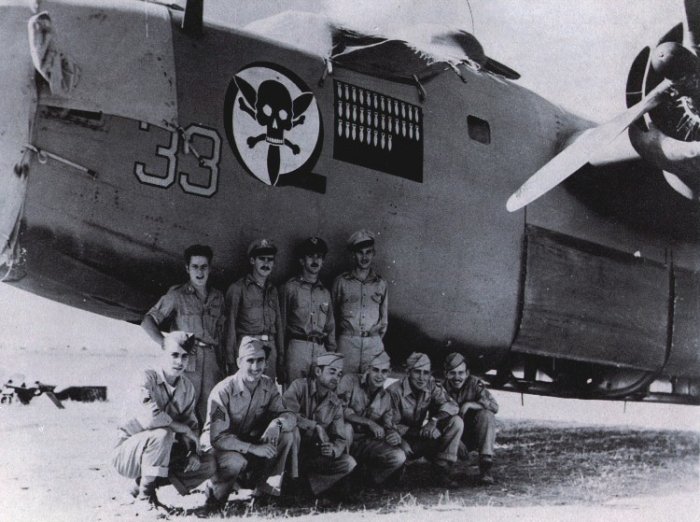 Fritz Sandberg crew was assigned to the 512th Squadron.
Standing, Officers: Lt. Rudolph Wilderman - Co-pilot, Lt. Myron Holmes - Bombardier, Lt. Martin Burgwinkle - Navigator, Lt. Fritz Sandberg - Pilot. All were of German descent.

Kneeling, Enlisted Men: Bencevini - Assistant Engineer, Descak - Radio Operator, Wright - Ball Turret Gunner, Stiffler - Waist Gunner, Leon Gaines - Tail Turret Gunner, Oathout - Engineer and Top Turret Gunner.