Edward Wright crew
Edward Wright crew was assigned to the 513th Squadron.
Top Row from left to right: Joseph Yawn - Flight Engineer, Mort Chalek - Navigator, Richard Akin - Nose Gunner, John Jack Lee - Top Gunner, Edward Wright - Pilot, Joseph Kiselow - Tail Gunner.

Bottom Row from left to right: Willard Wight - Ball Gunner, Kenneth Egger - Bombardier, Terry Fields - Radio & Gunner. (Harry Knight took the photo.)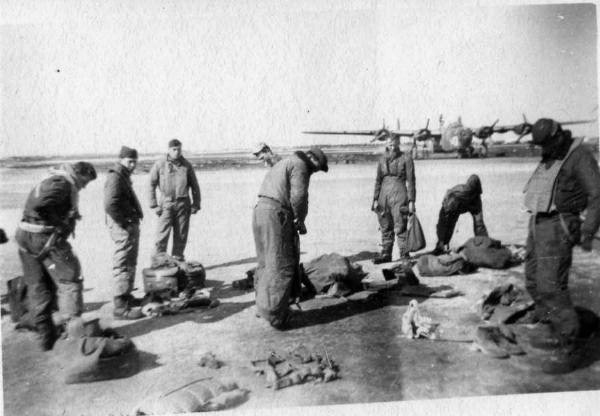 From left to right; Fields, Knight, Wright, Yawn, Akin, Eggar, Wight, Kiselow.
This photo was taken by Jack Lee.