Morton Westby crew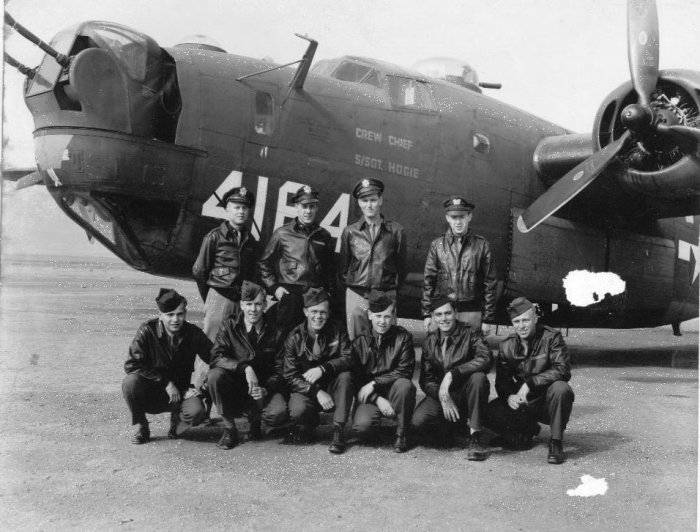 Morton Westby crew was assigned to the 515th Squadron.
Back row from left to right: 2nd Lt. Morton K. Westby - Pilot, 2nd Lt. C.R. Brotherton - Co-Pilot, 2nd Lt. O.E. Cobb- Navigator, Flight Officer John N. Curron - Bombardier.

Front row: S/Sgt. John L. Stickles - Radio Operator/Waist Gunner, S/Sgt. Frank T. Brotherton - Top Turret Gunner, Sgt. Miland E. Annis - Ball Gunner, Sgt. Richard W. Baker - Tail Turret Gunner, S/Sgt. Stanley R. Joffe - Engineer/Waist Gunner, Sgt. Harold J. Stannerson - Nose Gunner.