Robert H. Warren


376th HBG Group Commander

Lieutenant General Robert Hamilton Warren was deputy assistant secretary of defense (international security affairs) for military assistance and sales.

General Warren was born in Yankton, S.D., in 1917. He graduated from Yankton High School in 1934, attended Yankton College for two years, and then attended the U.S. Military Academy, graduating in 1940. In 1941 he graduated from flying school and received his pilot wings.

He next was assigned to the 29th Bombardment Group at MacDill Field, Fla., as a B-18 pilot where he flew antisubmarine patrol duty from Newfoundland and Florida before and during the early days of World War II. In 1942 he moved to Boise, Idaho, with the 29th Group and participated in the B-17 crew and unit training program as a flight commander, squadron commander and then for a year as deputy commander of the 15th Bombardment Wing.

During 1944 and 1945 he flew combat with Fifteenth Air Force B-24 units in the European Theater of Operations as a squadron commander, 47th Wing operations officer, and as commander of the 376th Bombardment Group.

In 1945 he returned with the 376th Bombardment Group to Grand Island Neb., where the group was reequipped and transitioned to B-29 aircraft.

General Warren was assigned to Headquarters Army Air Forces in Washington, D.C., in 1946. He went to the Air War College at Maxwell Air Force Base, Ala., in August 1949 and upon graduation in June 1950, was assigned to Headquarters Far East Air Forces where he served as director of operations, then assistant deputy for operations during the three years of the Korean War.

He returned to the United States in 1953 and again was assigned to Headquarters U.S. Air Force in Washington, D.C., where he served as executive assistant to the secretary of the Air Force, and for two years as military assistant to the deputy secretary of Defense.

In July 1959 he went to the Air Proving Ground Center at Eglin Air Force Base, Fla., where he served as vice commander, then commander, except for a six-month period of duty in 1961 as senior member, Military Armistice Commission, United Nations Command, Korea.

He was named fourth superintendent of the U.S. Air Force Academy in July 1962 and served in this position until July 1965.

From August 1965 to April 1967, he served as chief of staff of the Air Force Systems Command at Andrews Air Force Base, Md. In April 1967 General Warren again returned to Headquarters U.S. Air Force and served as assistant deputy chief of staff, personnel.

In July 1968 General Warren became the director of military assistance in the Office of the Assistant Secretary of Defense (International Security Affairs). Subsequently in March 1969 with the assumption of the additional responsibility for International Logistics Negotiations, he became the deputy assistant secretary of defense (international security affairs) for military assistance and sales.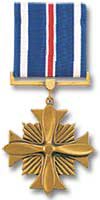 His military decorations include the Distinguished Service Medal, Legion of Merit with three oak leaf clusters, Distinguished Flying Cross with oak leaf cluster, Air Medal with two oak leaf clusters, Army Commendation Ribbon with oak leaf cluster and the French Croix de Guerre with Palm. He was a command pilot.
He retired July 31, 1971 and died Jan. 9, 2010.
- USAF Fact Sheet Biography
---
41-24031, no. 94, Angie The Ox

---
Missions Flown

Missions as Co-Pilot

Mission
#         Date    Group  AC serial #  AC_name               Target name            Pilot
                         RCL

  1 3/17/1944   81 42-40317 Barrel House Bessie     Schwechat Austria  Allen Edwards
  2 3/18/1944   93 42-72892 Bubbles                       Gorizia Italy  Allen Edwards
  3 3/24/1944     ? 42-51764 ----                            Steyr Austria  Herbert Brown
  4 3/30/1944     ? 41-28769 ----                            Sofia Bulgaria  Allen Edwards
  5 4/  4/1944     ? 41-28780 ----                            Bucharest Romania  Royal Brock
  6 4/  7/1944   97 42-64467 Lonesome Polecat       Mestre Italy      Royal Brock
  7 4/13/1944   93 42-72892 Bubbles                       Budapest Hungary  Herbert Brown
  8 4/16/1944   93 42-72892 Bubbles                       Brasov Rumania      Allen Edwards
  9 4/24/1944     ? 41-28786 Diddlin' Dolly II            Polesti Romania      Royal Brock
10 4/29/1944   98 42-78321 Sad Sack                     Toulon France         Robert Parker
11 5/13/1944   88 42-52599 ----                           Fidenza Italy            Charles French
12 7/24/1944   65 44-40483 Swede John Deere       Genoa Italy              Donald Robinson
13 2/25/1945     ? 44-49088 ----                            Linz Austria            Melvin Sossaman
14 3/  1/1945     ? 42-51813 ----                            Mooserbierbaum Austria Hugh Dale
15 3/  4/1945     ? 44-49986 ----                            Hegyashalom Yugoslavia Edward Reno
16 3/14/1945     ? 42-51605 ----                            Varazdin Yugoslavia   Richard Carlson
17 3/21/1945     ? 44-48801 ----                           Neuberg Germany       James Bishop
18 3/23/1945     ? 44-48801 ----                           St. Valentin Austria     David Harris
19 4/  7/1945     ? 42-51813 ----                           Campo De Italy           Gerald Duncan
20 4/10/1945     ? 42-51813 ----                           Lugo Italy                  William Hornstein