Ralph Thompson crew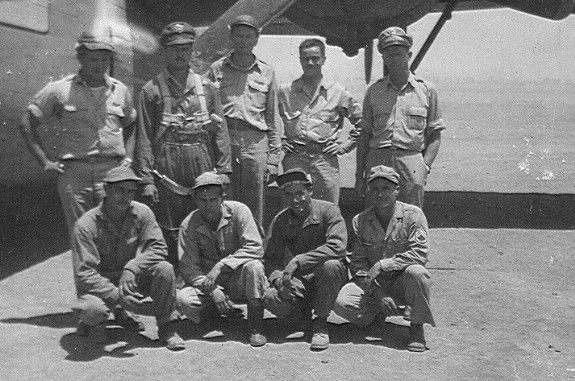 Ralph Thompson crew was assigned to the 515th Squadron.
Photo was taken in Benghazi,Libya.

From left to right: 2nd Lt. G. Ponty - Bombardier, 2nd Lt. C. MacKenzie - Navigator, 1st Lt. Ralph "Red" Thompson- Pilot, Sgt. N. Chapman - Radio Operator, Lt. Col. Henry E. Baton - Observer-9th Air Force.

Front: S/Sgt. Charles Robbins - Waist Gunner, S/Sgt. Leo Picard- Tail Gunner, S/Sgt. Angelo "Pete" Aspesi - Ball Gunner, T./Sgt. Leonard Pate - Engineer.