James Sparta crew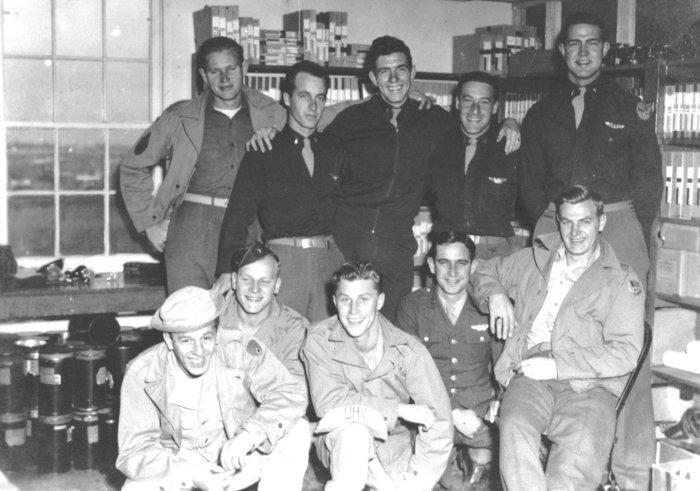 James Sparta crew was assigned to the 515th Squadron.
Back row; James Kramer - Engineer, Benjamin Daner - Bombardier, Adams - Navigator, James J. Sparta - Pilot, Howard C. Wilkins - Co-Pilot.

Front row; Bill Giambrone - Radio Operator, Charles Evans - Gunner, James Hoey - Gunner, William Freiling - Gunner, George W. Morrison - Gunner.

This is the Sparta / Wilkins Crew taken in the U.S. before they arrived at the 376th. The photo was probably taken at Langley Army Air Field.

The Navigator Adams flew infrequently with the Crew and was not aboard July 3, 1944. Adams never flew with the crew and there is no record of him joining the 376th HBG.

A Photo/Gunner, J.L. Morgan was aboard that day.