Elvin Severson crew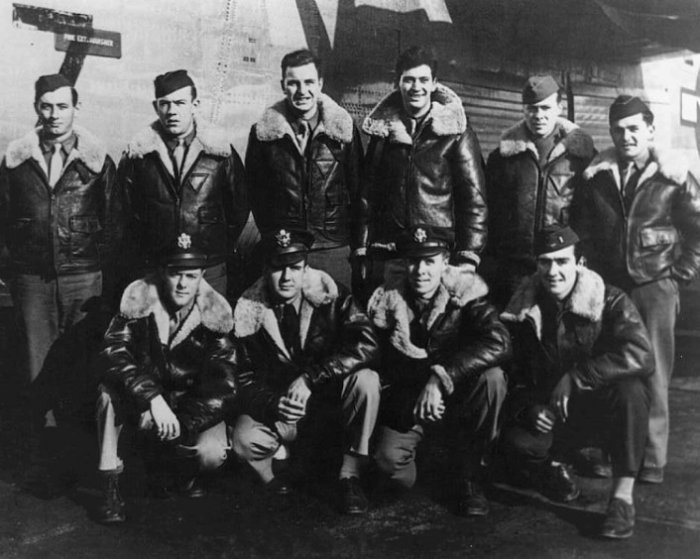 Elvin Severson crew was assigned to the 513th Squadron.
Standing, left to right: Walter "Tex" Schneider - Tail Gunner; Tom Wintermyre-Nose Gunner; Bob Blair - Upper Turret Gunner; Stan Adelson - Radio Operator; Wesley "Red" Baker - Flight Engineer; Sam Carbone - Ball Turret Gunner.

Kneeling, left to right: Dana Davis, Jr.- Navigator; Marston Kelly Reed - Co-Pilot; Elvin "Swede" Severson - Pilot; Frank Lordi - Bombardier.