Samuel D. Rose - Mission April 2, 1943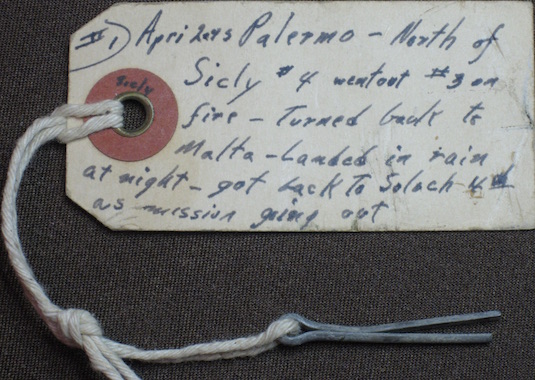 My first combat mission I flew an old plane because mine was being gone over after the trip over. The second of April 43, we went to Palermo Sicily on the north coast. I lost and engine because of a fire. We got it out but couldn't keep up with the formation, so we headed for Malta through and over the clouds. When we got to Malta it was dark and when we dropped down it was raining. The air field at Malta shined a 8 inch light up
and we saw the white spot in the clouds and dropped in. Malta is a very large rock and all the airport facilities are under ground except the runway and tower which was small rock building about 10 feet high. After landing we went underground to be interrogated and soon another 24 landed. We were told that fighters come up after us but clouds hid us.