Carl Rinker crew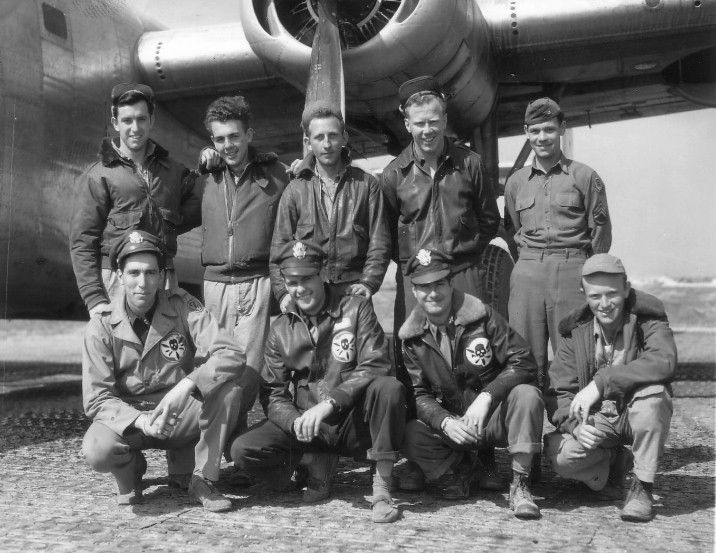 Carl Rinker crew was assigned to the 512th Squadron.
Back row left to right: S/Sgt Edward S. Moore- nose gunner; S/Sgt Albert C. Murphy-ball turret gunner; T/Sgt Stanley E. Krul- engineer; T/Sgt Edward A. Johnston Jr.- top turret gunner, and S/Sgt Frank E. Shaw- tail gunner.

Front row left to right: 1st Lt John S. Vergara- navigator; 1st Lt Carl W. Rinker- pilot; 1st Lt Bertram L. Miller- co-pilot;S/Sgt Joseph V. Corcoran- waist gunner.