Glenn Rendahl crew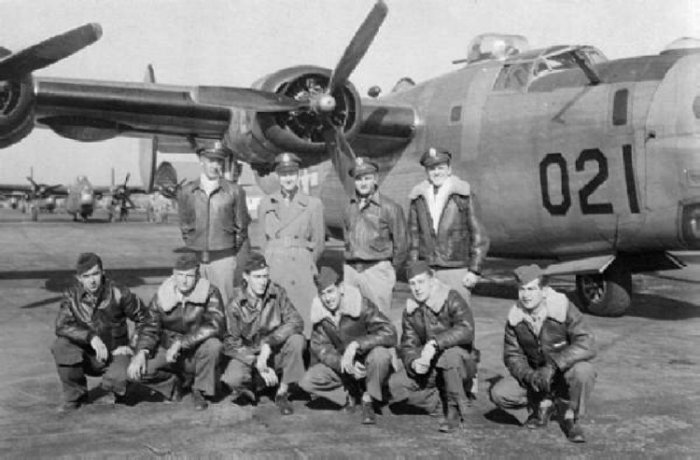 Glenn Rendahl crew was assigned to the 514th Squadron.
The Rendahl crew, about to leave Chatham Field, Savannah, GA. for Europe - Nov. 1944.

Standing L-R: 1st Lt. Glenn E. Rendahl (No. Hollywood, CA) - Pilot; 2nd Lt. Victor D.F.A. Salin (Springfield, OH) - Navigator; 2nd Lt. Milan S. "Bud" Reed (Ludington. MI) - Co-pilot; 2nd Lt. Robert H. Holcomb (Toledo, OR) - Bombardier.

Front Row: S/Sgt Donald F. Holmquist (Gerry, NY) - Nose turret; T/Sgt Frederick D. Little ( Montclair, NJ) - Radio Operator; T/Sgt Ronald A. Morris ( Elizabeth, PA) - Flight Engineer; S/Sgt Michael D. Di Gangi (Atco, NJ) - Tail turret; S/Sgt Robert L Underwood (Omaha, NE ) - Ball turret; S/Sgt John W. Sample (Benton, AR) - Top turret. The Engineer and Radioman tended the waist window guns).