Robert Puddlewitts crew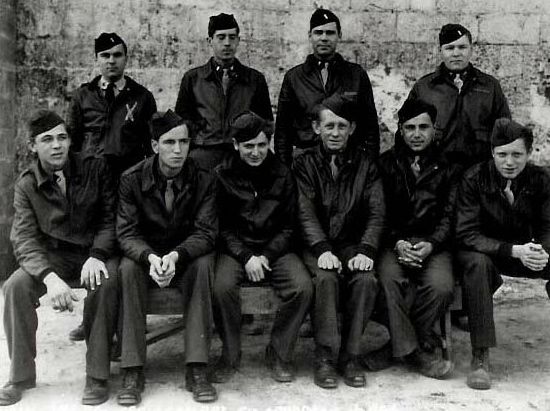 Robert Puddlewitts crew was assigned to the 514th Squadron. The names and positions of the officers are:
Standing, L to R:
Puddlewitts, Robert F.
Fentress, Kenneth J.
Foster, James W.
McClellan, Howard B.

Standing
525557
675995
799966
738935

Standing
Pilot
Navigator
Co-pilot
Bombardier
The seating order of the enlisted men is unknown, but their names and positions are:
Agresta, Pasquale W.
Fowler, Haskell L.
Kurill, Jr., Joseph L.
Smith, Freeman D.

12135050
34381809
13089633
37451719

Engineer
Radio Operator
Gunner
Armorer
The identity of the other 2 men is unknown.
In January 1944, the crew transferred to the 512th Squadron.
2 original members of the crew were:
Morris, George E.    15102471    Nose Turret
Craul, Ralph W.       33239285    Ball Turret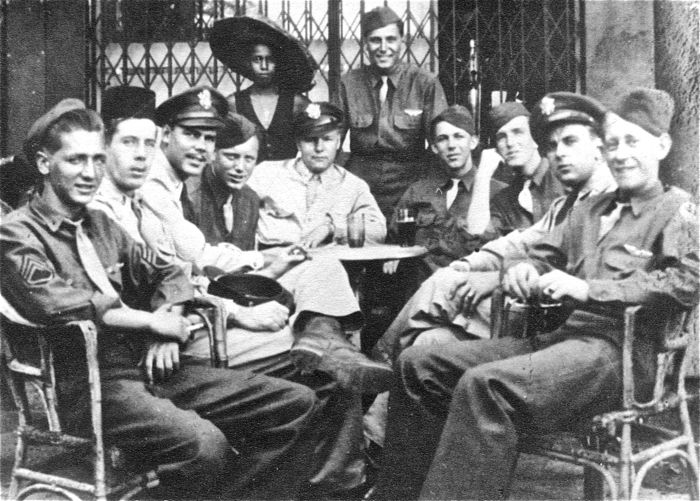 This is another picture of the crew.  The men are:

(Left to right) SSgt. Joseph L. Kurill, Tail Gunner; 2Lt. Kenneth J. Fentress, Navigator; 2Lt. James W. Foster, Copilot; SSgt. Freeman D. Smith, Asst. Radio Operator; 2Lt. Howard B. McClellan, Bombardier; TSgt. Pasquale W. Agresta, Flight Engineer; SSgt. Ralph W. Craul, Armorer Gunner; SSgt. George E. Morris, Asst. Flight Engineer; 1Lt. Robert F. Pudelwitts, Pilot (Flight Commander); TSgt. Haskell L. Fowler, Radio Operator. SSgt. Craul was killed in action, and 2Lt. Foster died in a training accident after combat. (U.S. Air Force photo)