Raymond Morel crew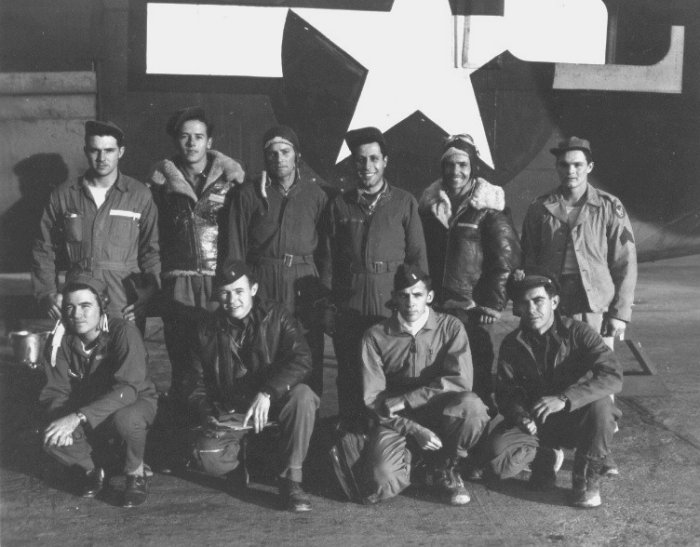 Raymond Morel crew was assigned to the 513th Squadron.
Photo was taken February 1944 before heading overseas. The crew joined the 513th February 23, 1944.

Back row: T/Sgt. James S. Maize - Engineer, S/Sgt. Russel F. Ward - Assistant Engineer, S/Sgt. Richard D. Vandayburg - Nose gunner, T.Sgt. Peter Riverso - Radio Operator, S/Sgt. Tilleman Staggs - Tail Gunner, S.Sgt. Loy M. Sanderson - Ball Turret Gunner.

Front row: 2nd Lt. George W. Crawford - Co-Pilot, 2nd. Lt. Raymond E. Morel - Pilot, 2nd Lt. William M. Neil - Bombardier, 2nd. Lt. Raymond P. Hoyt - Navigator.