Lane Miller crew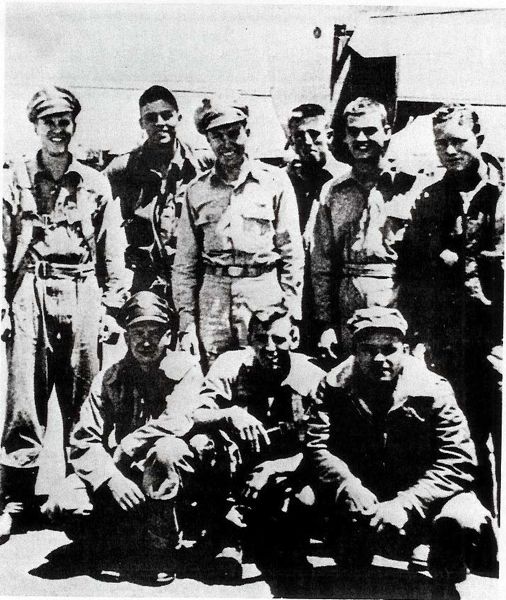 Lane Miller crew was assigned to the 513th Squadron.  Their names and positions are:
Officers
Miller, Lane H.             733950    Pilot
Barnette, Alan T.         819942    Copilot
Lesartre, Andre L.       712857    Navigator
Bodien, Glenn (NMI)    706679    Bombardier

Enlisted
Ripley, Joseph E.      38464386    Engineer
Yates, Roy E.            14178082    Radio Operator
Zook, Edward A.       36681491    Tail Turret
Fitch, William J.        35607185    Top Turret
Peters, Alvin B.         35795469    Ball Turret
Dain, Arlyn L.           36235735    Nose Turret

Arlyn Dain's daughter posted the following, which I have copied from her original posting:

I am Arlyn Dain's daughter Lori.  I have the photo posted on this groups site with all identified.  I received it from Ed Zook prior to his passing.

Bottom Row: L to R
Glenn Bodien, Lane Miller and Alvin Peters

Top Row L to R
Alan Barnette, Joseph Ripley, Andre Lesartre, Arlyn Dain, William Fitch and Roy Yates.
Missing from photo is Ed Zook. He stated he had a dental appointment the day this picture was taken.