Frank Marcus crew

Frank Marcus crew was assigned to the 515th Squadron.
Top row from left to right: Frank Marcus - Pilot, Marshall Peterson - Co-Pilot, Charles MacNally - Navigator, Donald Schoenlein - Bombardier, Charles Gibson - Tail Gunner, George Russell "Bud" Keyes - Waist Gunner.

Kneeling from left to right: A.W. Lain - Nose Gunner, Carleton Wiles - Ball Turret Gunner, William Fahr - Radio Operator, George Hadfield - Engineer.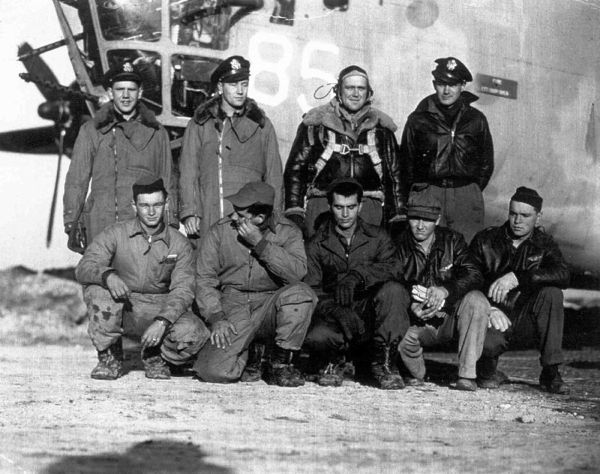 Top row from left to right; Schoenlein, Mac Nally, Peterson, Marcus

Bottom row from left to right: Hadfield, Lain, Fahr, Wiles, Keyes