Granville Kemp crew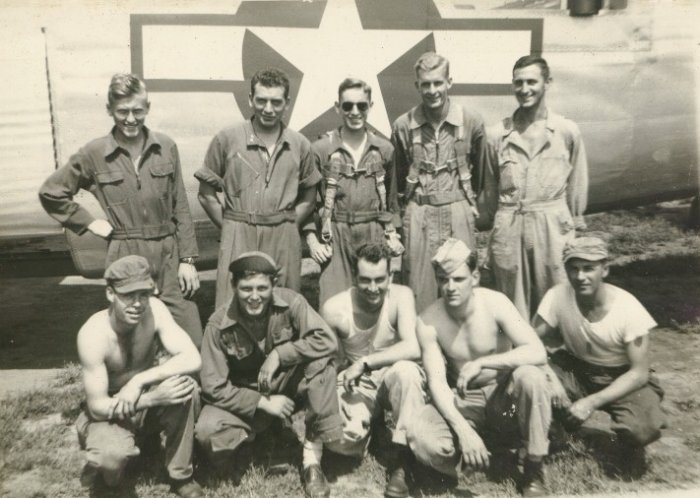 McNeely, David E.                      34609931    Gunner
Hargan, Donald J.                      37632368    Ball turret gunner
Granville Kemp crew was assigned to the 514th Squadron.
The gentleman in the front row, second from left is David Earl McNeeley. He was shot down and became a POW on December 18, 1944. The gentleman that is standing second from the right is the pilot, Granville G. Kemp. He, too, was shot down and held in a prisoner of war camp at North 3 Compound Stalag Luft 1.
Donald Hargan is kneeling, extreme left.

The other crew members are:
Kemp, Granville G.
Bell, Vern C.
Butkereit, Paul A.
Davis, Alan C.

Blaise, Ernest I.
Bumpus, Walter B.
Sawyer, Glenn E.
McNeely, David E.
Wasek, Marion (NMI)



827027
828073
T128702
1018672

31378553
14077763
16174399
34609931
42103480



Pilot
Co-pilot
Navigator
Bombardier

Engineer
Radio
Tail
Gunner
gunner