Burl Hazelwood

Burl Hazelwood was assigned to the Armaments Section of the 513th Squadron.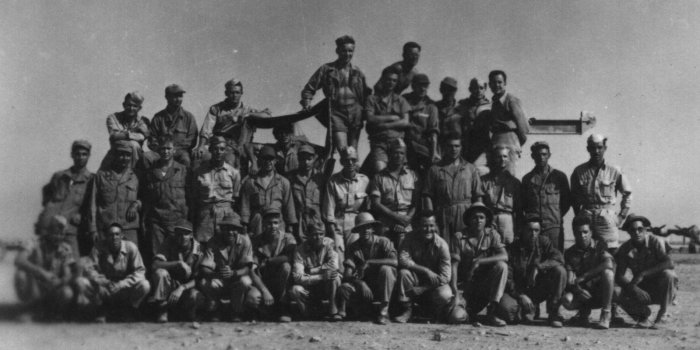 The caption on the back says "513 Sq. Armament Section Benghasi, Libya". My Dad, Burl Hazelwood, is fifth on left, front row. The original photo is smudged on the left side.

I have another picture of my Dad with four of his buddies. I have always thought of this picture as the best one. You can plainly see 'The Wild Wolf' behind the men, although I don't know if this was his a/c or not. This was in Libya, date unknown. I hope someone will recognize one or more of these.
Front: Max Baker, Jess Hawk
Back: Burl Hazelwood, Ed Lauerdale, Joe Harris

Contributed by Ed Hazelwood