Byfield Gordon crew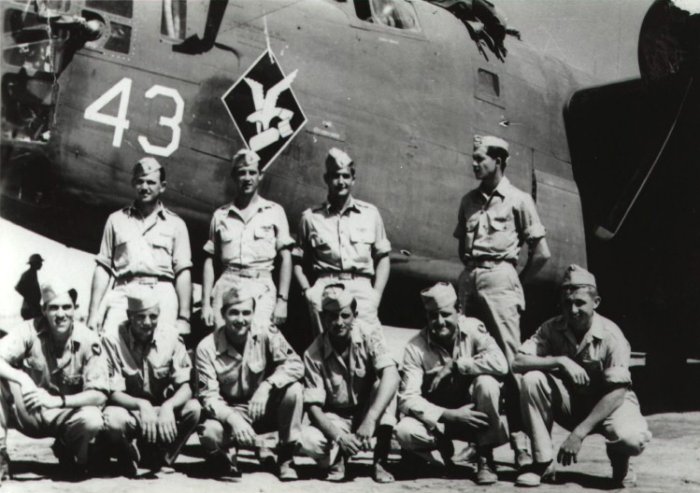 Byfield Gordon crew was assigned to the 513th Squadron.
Standing: Byfield "Flash" Gordon - Pilot, Vernon Reed - Co-Pilot, Paul Lunn - Bombardier (KIA), W. Renfro - Navigator.

Front row: John Hiten - Assistant Engineer/ Waist Gunner, Curtis Torfin - Waist/Top Turret Gunner, Adam Albrecht- Engineer, Dan Vidikan - Tail Gunner, John Pulliam - Radio Operator/Turret Gunner, James Wiley - Assistant Radio Operator/Ball Turret Gunner.

This photo was taken September 1943 at Benghazi, Libya.