Kenneth Fouts, Photo 13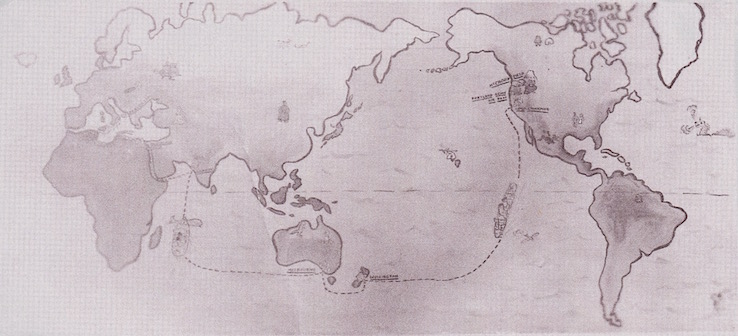 Harry Porter, another member of the 58th, has a nearly identical picture.  We are copying it below.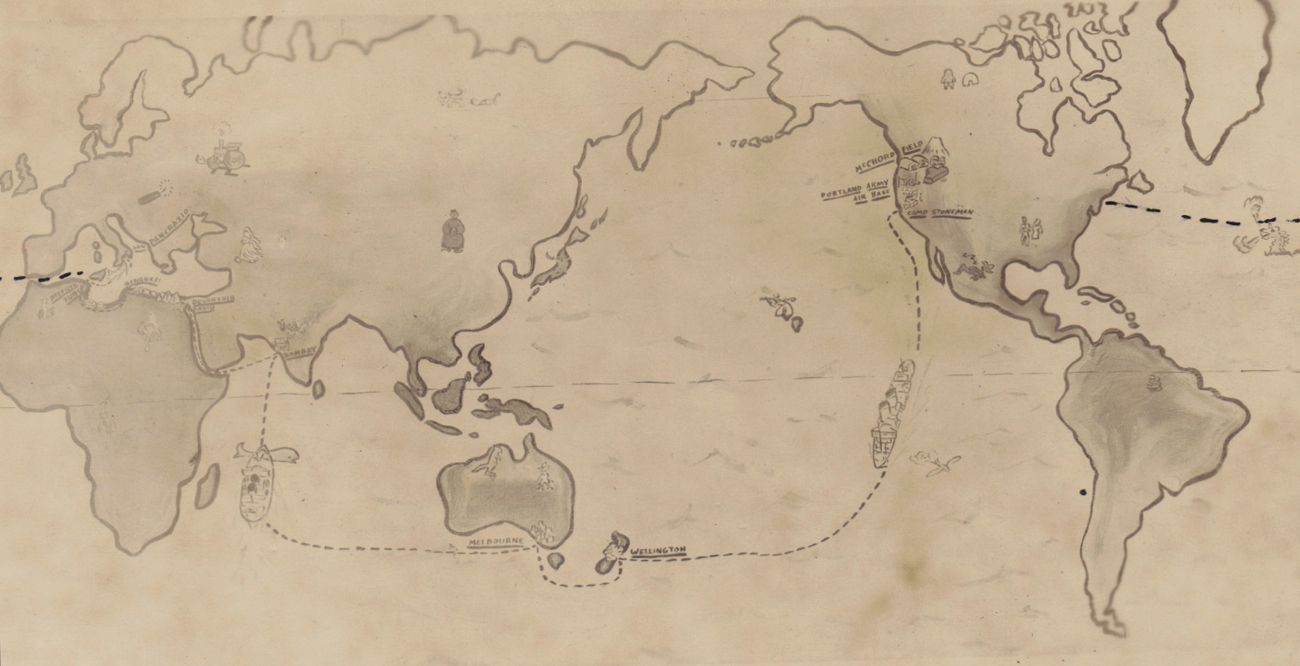 Harry provided the following description of this map:
Route 58th Service Squadron took from San Francisco to Suez, Egypt, Feb 14, 1943 to March 29 on USS West Point.  Took train to Fayid Egypt, March 29, 1943.

Truck transport to Deversoir, Egypt, Apr. 8, 1943.

Train trip to Tobruk, July 23-24, 1943.  Truck convoy to Benghazi, July 24-26, 1943.

Truck convoy to Tunis, Tunisia, Nov. 11-17, 1943.

Truck convoy to Bizerte, Nov. 22. 
Boat to Tranto, Italy, Nov 24-28, 1943.  Truck to San Pancrazio.