Ed Feeley RZI crew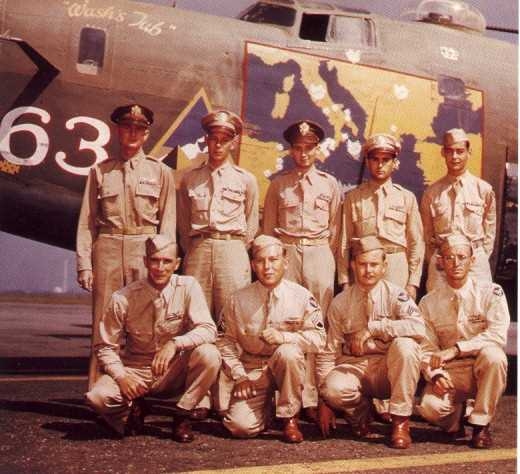 Ed Feeley and crew returned Wash's Tub, serial number 41-11636, to the RZI.
Standing left to right: Capt. Ed Feeley - Pilot, Capt. Richard Beck - Co-Pilot, 1st Lt. Clifford Guggenheim - Navigator, 1st. Lt. Irving Bloom - Bombardier, T Sgt. Charles Cannon - Radio Operator

Front row: S Sgt. Fredrick Bond - Assistant Radio Operator, M Sgt. Richard Herbert - Crew Chief, S Sgt. Ray Romack - Tail Gunner, T Sgt. Frederick (Fred) Russek - Engineer

"Wash's Tub" (Serial Number 41-27511) flew 73 combat missions, 3 low level missions, including the Ploesti Low Level. This picture was taken at International Airport, Washington, D.C., Sept. 1943, Official Army Air Corp. Photo.

First War Plane to return to the U.S. from the 376th Bomb Group.