Arch Davidson crew

Arch Davidson crew was assigned to the 512th Squadron.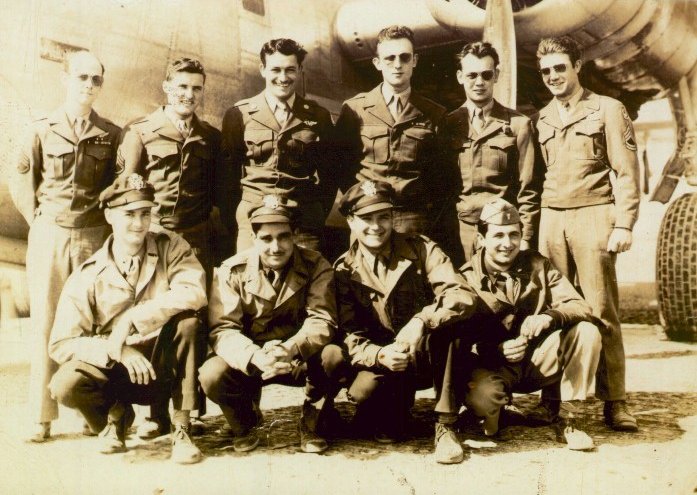 Top left: Bill O'Neil - Ball Turret Gunner, Karl Krumlauf - Nose Gunner, Carl Stuka - Tail Gunner, Robert Howard - Top Turret Gunner, Ray Smalley - Radio Operator, Jack Miale - Engineer.

Bottom row: Don Waitzman - Bombardier, Hap Halpin - Co-Pilot, Arch Davidson - Pilot, Fred Klein - Navigator.

Standing from left to right: A. Davidson- pilot; Hap Halpin- co-pilot; Fred Klein-  navigator; Carl Powell- bombardier

Middle row: Karl Krumlauf-  nose turret gunner;  Bill O'Niel-  ball turret gunner; Carl Stuka- tail turret gunner; Ray Smalley- radio operator

Front row: Bob Howard- top turret gunner; Jack Miale-  flight engineer