Rubert Cornay crew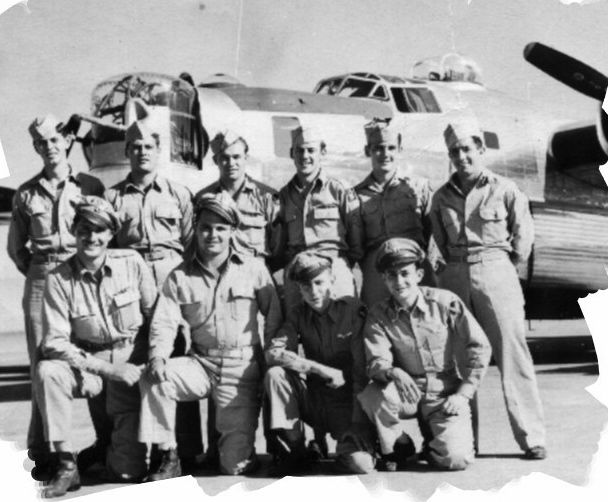 Rubert Cornay crew was assigned to the 514th Squadron.
Rubert Cornay - Pilot, Willis H. "Bill" Jones - Co-Pilot, Rene Boyles - Navigator, Gerald Suson - Bombardier, Willard Helmar - Engineer, Robert Orner - Radio Operator, Chancey Fielder - Gunner, Verne Cook - Gunner, Roland Detrick - Gunner, Edgar Carney - Gunner.

(The two officers identified in this photo are: Rubert Cornay at the front row left and next Willis "Bill" Jones.)

The entire crew died in a freak landing accident November 1, 1944 in San Pancrazio, Italy during their first mission.

The below picture was provided by the Rene Boyles family.  Rene is standing on the left.