42-40563, No 28, Wongo Wongo
Nanc Marshall is the niece of Tim McLaughlin, who was lost on Wongo Wongo on August 1, 1943.  Click here to read about her trip to the Wongo Wongo crash site.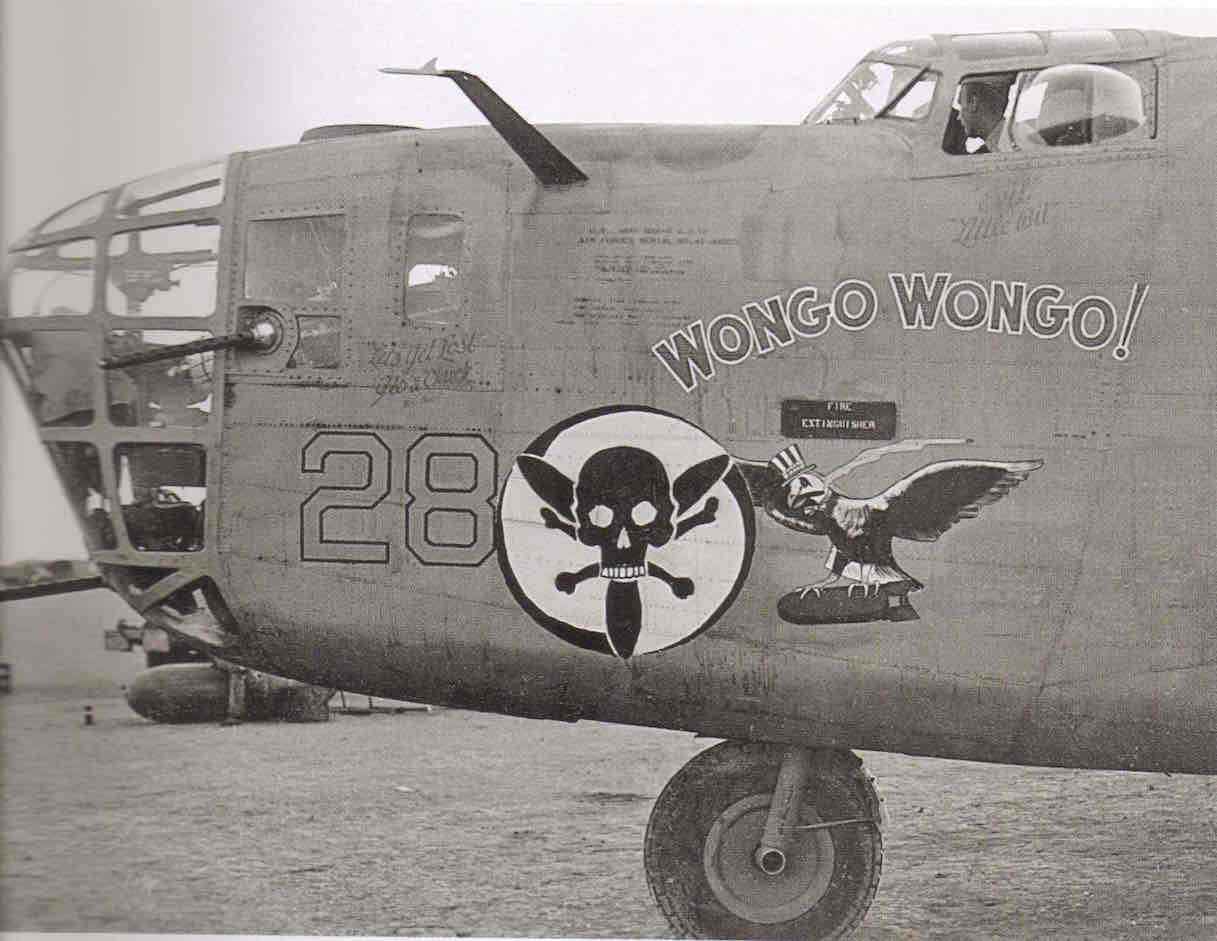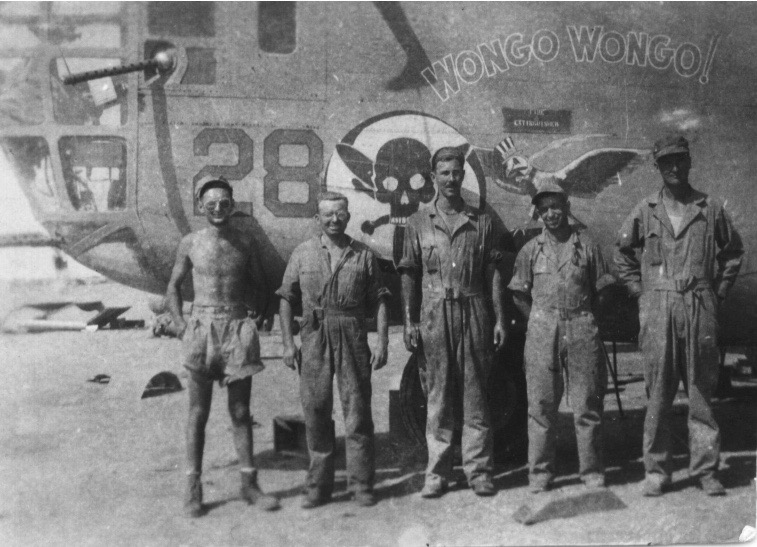 Note the extra 50 caliber gun mounted in the lower nose section.
Photo from Robert Outsen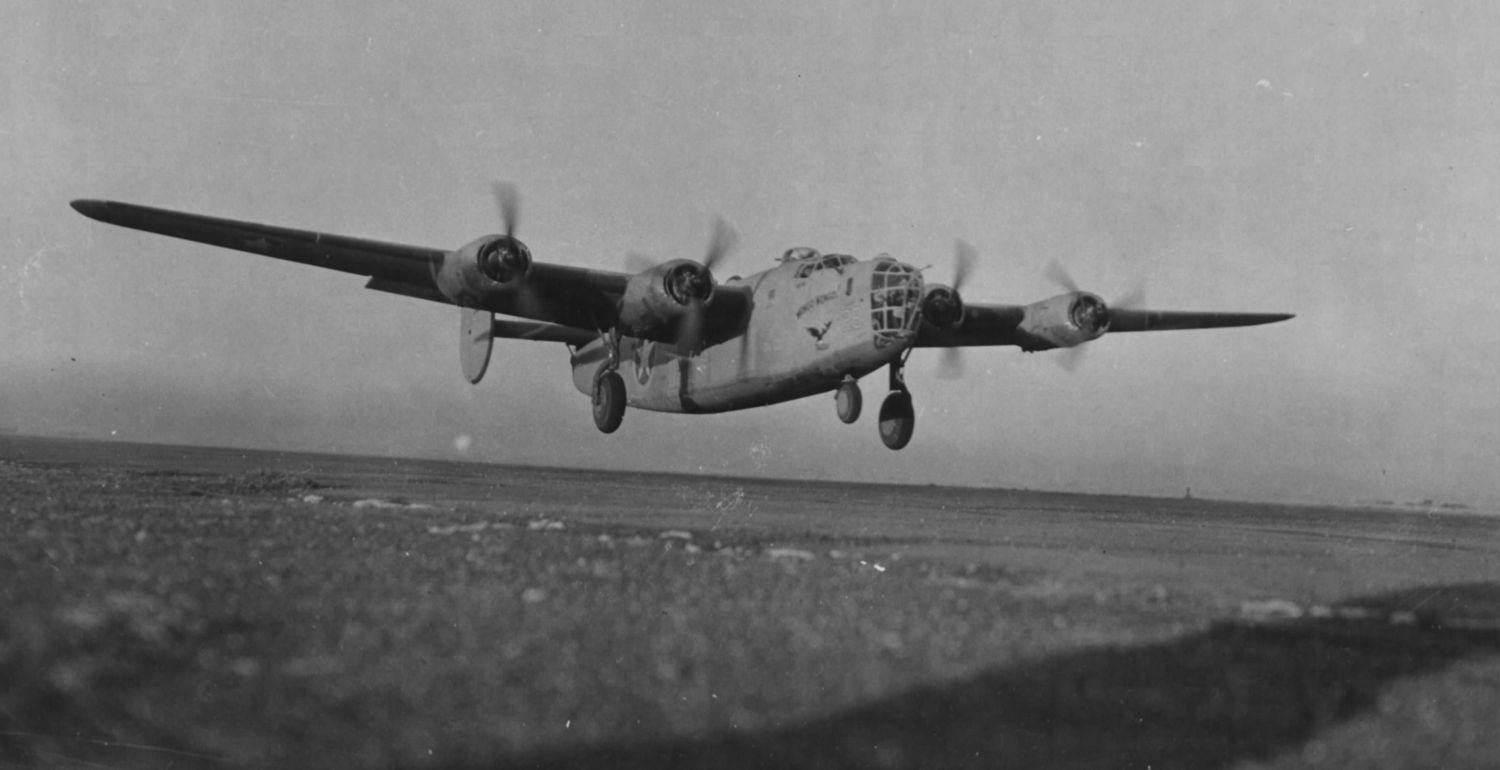 42-40563 Wongo Wongo takes off on Operation Tidalwave.