41-29563, No. 62,
Constant Menace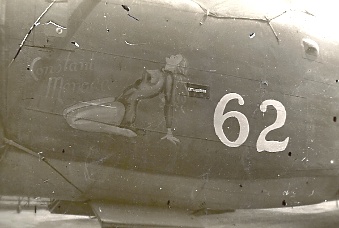 Photo from Chester Chrzanowski

Above 2 images from Frank Murray

From John Horn's collection

She was declared war weary on November 1, 1944.  She was then used for non-combat missions.  She was given the RCL of either 03 or 13.  Below are 3 pictures of her in this configuration.

photo from George Michals