41-11596 Brooklyn Rambler

Brooklyn Rambler, serial number 41-11596, was one of the 23 HALPRO B-24s.  She carried RCL #2.  It participated in HALPRO's first mission, the June 12, 1942 raid on the Ploesti oilfields.  The pilot of the crew was Nathan Brown, Jr.  Running low on fuel, her crew landed in Turkey, where they were interred until May 1943.
Brooklyn Rambler was "hijacked" by some of the interred crew members and flown to Crete.
Sometime during its return to Turkey, the nose gear collapsed and the plane nosed into the runway.

Click here to read Wilbur West's account of the "hijack."

---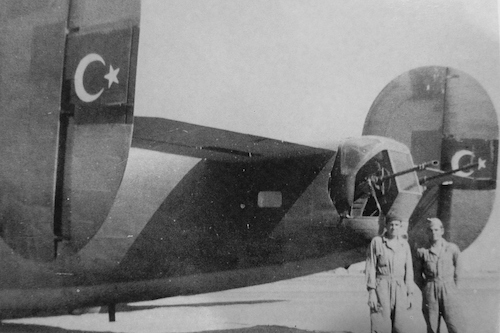 ---