Donald K. Talley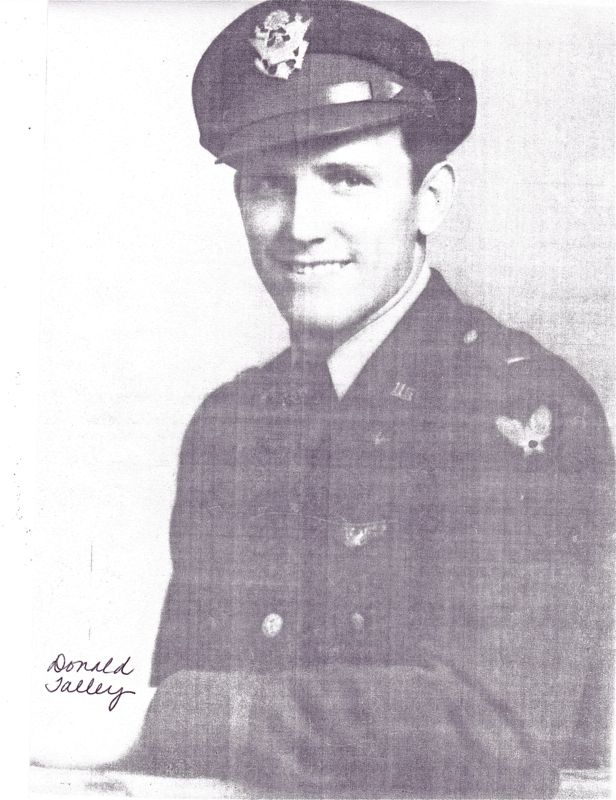 Donald K. Talley was a pilot with the 515th squadron. He was originally with the Hugh Dale crew. He then joined the Gerald Duncan crew.  He was then promoted to first pilot and finished his tour with his own crew.
The above and following pictures were submitted by his daughter Judith.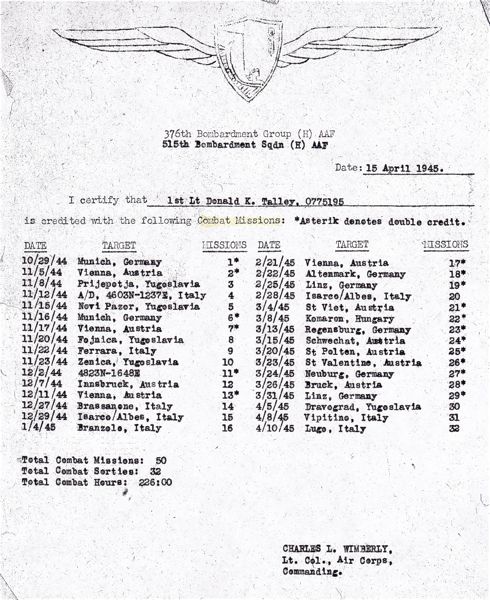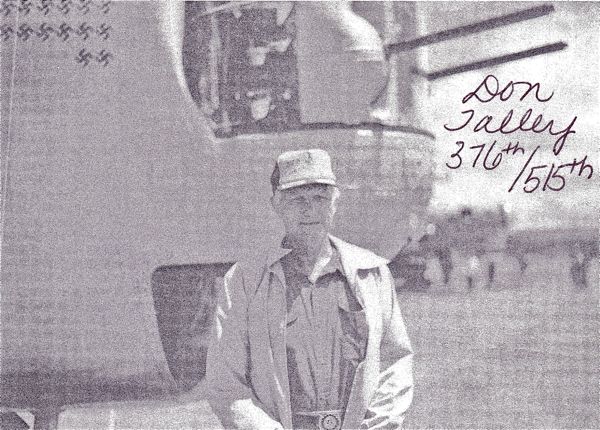 Donald in front of the Collins B-24.