James Benchoff, Malcolm J. MacKenzie Jr.
by Bruce MacKenzie
(Evansville, Indiana)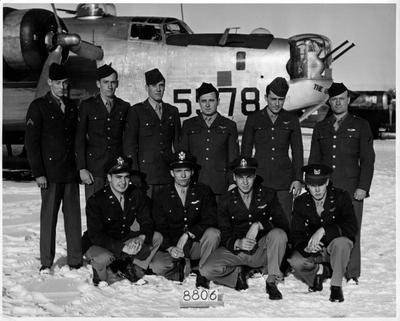 James Benchoff and Crew, Casper Wyo, Dec 1944
James Benshoff with B24 crew on completing training in Casper, Wyo. in Dec. 1944. The crew flew a B24 from Kansas to Italy in Jan. 1945. My father, Malcolm J. MacKenzie Jr., became ill with hepatitis on the flight over, went directly to hospital and did not fly in combat.
Join in and write your own page! It's easy to do. How? Simply click here to return to Our veteran's stories.