Hale Edward E 38370711 Nose
by Carmen Godwin
(Jacksonville, FL, US)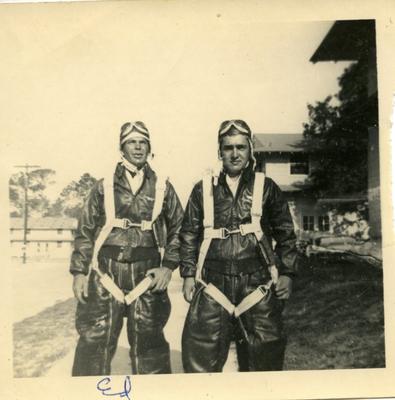 Ed (on left) in paratrooper outfit.
Ed Hale was a nose/tail(?) gunner in WW2 European campaign. He was shot down twice, with the final time resulting in capture and internment in a German POW camp. He received multiple Purple Hearts. I have his diary from the POW camp, letters home to his wife JimoLee, as well as many photos including the ones attached here.
Join in and write your own page! It's easy to do. How? Simply click here to return to Our veteran's stories.